Facilities
Physical Facilities - Poultry Farm
Backyard poultry It was found that the poultry production systems in villages are traditional and poorly remunerative. The Kendra identified Giriraja bird for intervention, due to multiple colours, looks like indigenous birds and fetch better price in terms of meat and egg in the market. Giriraja can thrive well under poor feeding and management practices followed in village. Giriraja poultry unit has established by the Kendra. Farmers and farm women are being imparted with the training programmes. 350 tribal families have been provided with the birds.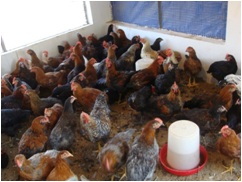 Capacity Building-Vermi Composting
Vermicompost Unit: KVK has adopted a holistic production management system which promotes and enhances agro-ecosystem health, including biodiversity, biological cycles, and soil biological activity on its farm. The Kendra is producing 100 tons of vermicompost every year, which is used in its production system. It is also serving as the culture providing unit for the farmers who has enthusiasm in organic farming.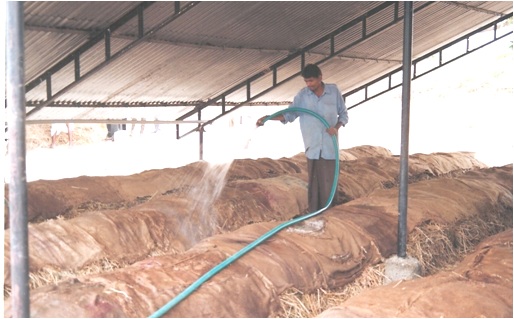 Physical Facility-Soil Testing Lab
Soil and Water Testing Lab Kendra has established the laboratory and providing the facility to farmers. Soil and water testing is an indispensable tool for advisory services and formulation of rational fertilizer recommendations, as well as designing appropriate soil management practices. Crop specific fertilizer recommendations by computerized reports are given to the farmers. Moreover, soil health cards are being provided to the farmers. These analytical services are closely linked to the extension and advisory services of the Kendra.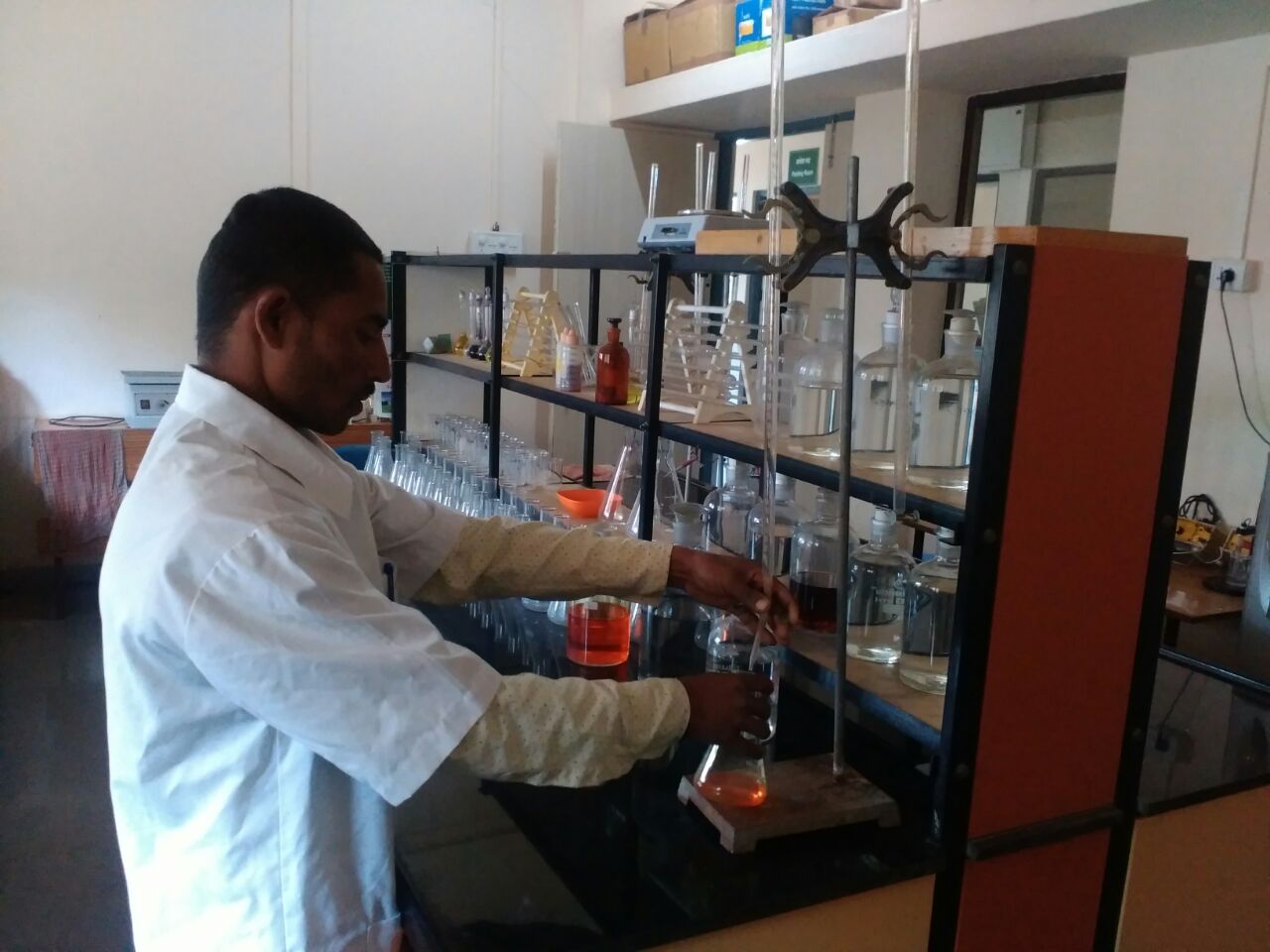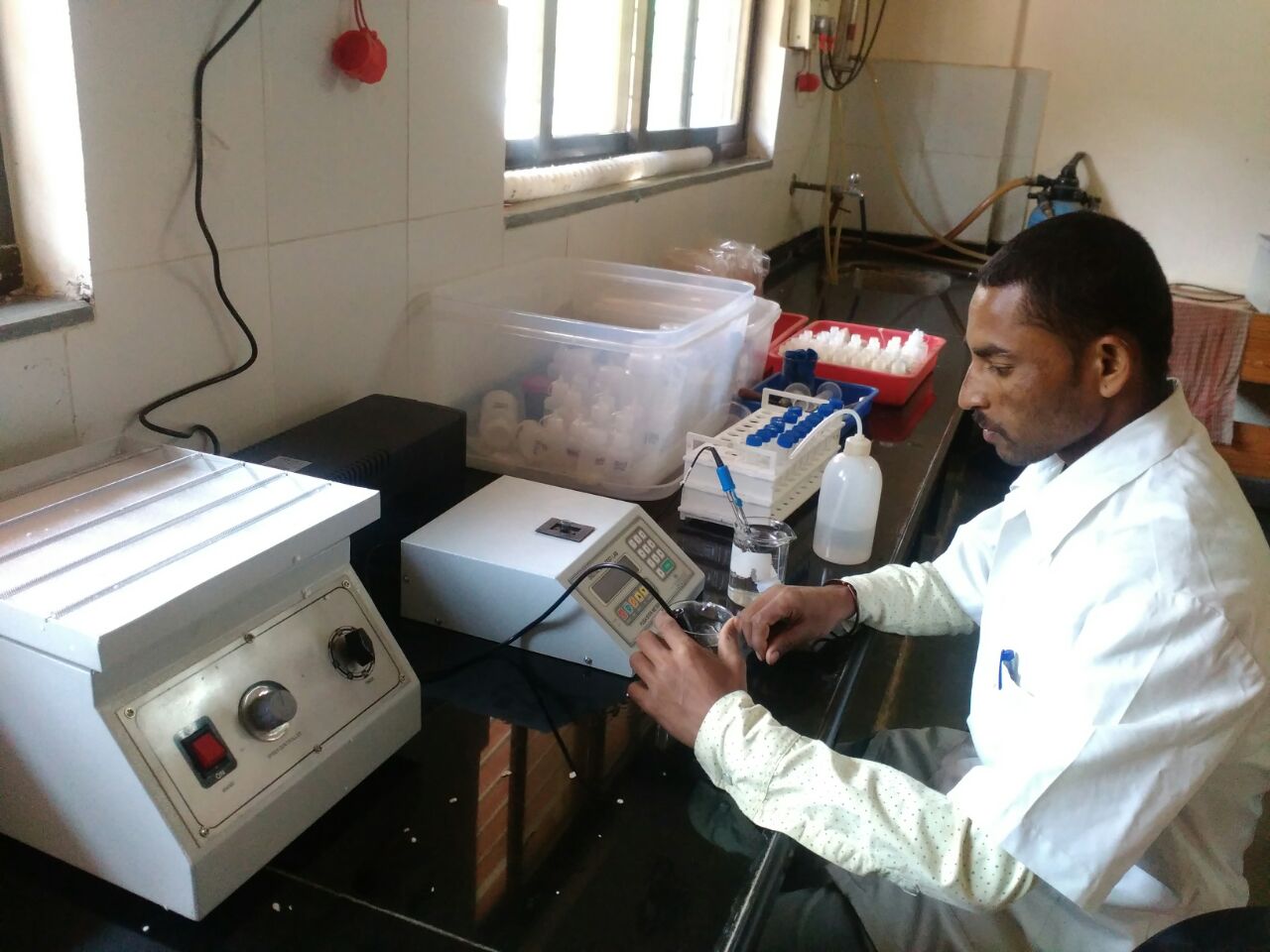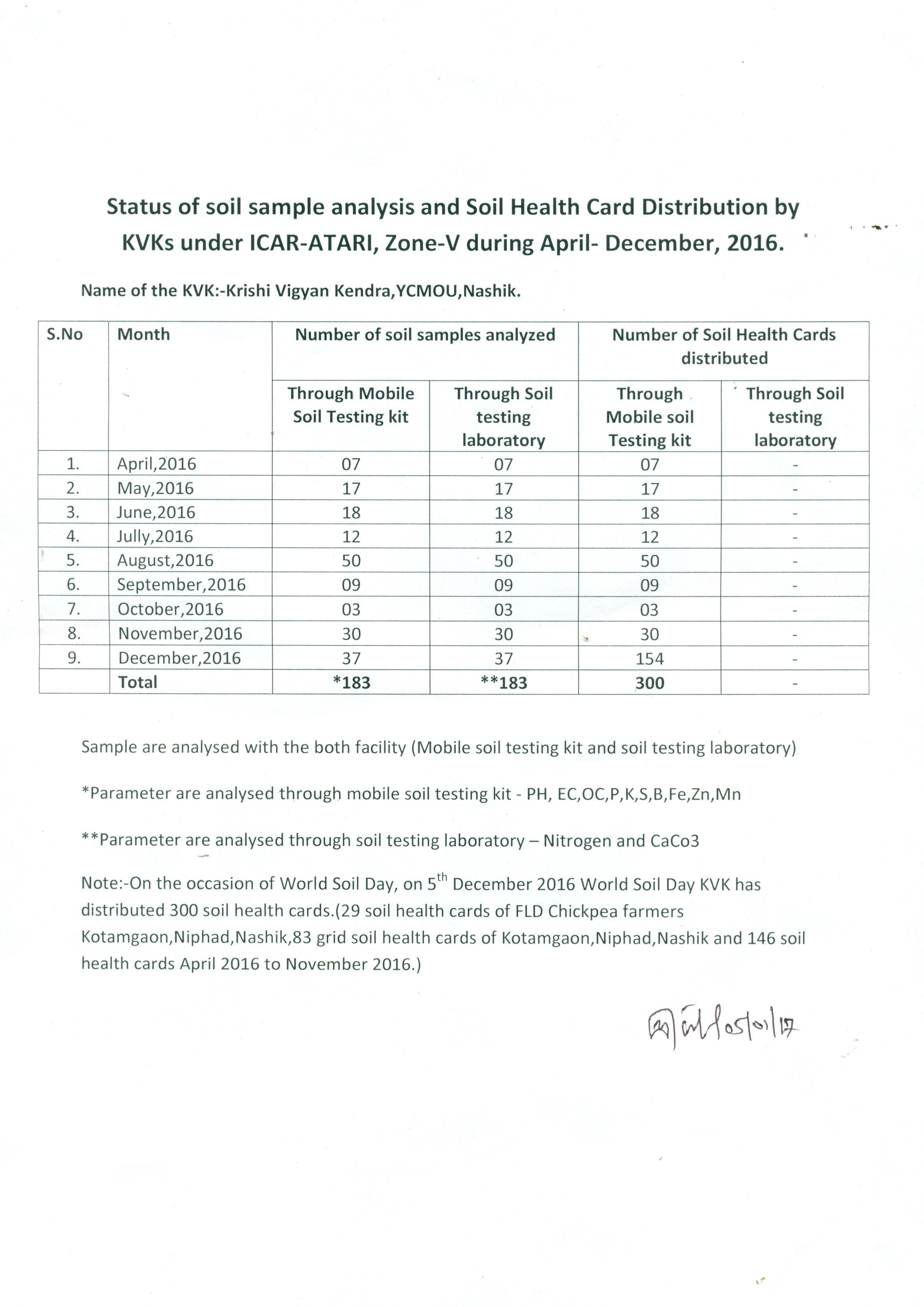 Physical Facility-Field Farm
On Farm Activities; technology display for farmers Model Farm: KVK has established model demonstration farm on its 100 acres of land. Various conventional and non- conventional fruit and vegetable crops are cultivated with modern techniques. High density plantation, micro irrigation systems, low cost technologies, organic fruit production technologies, etc are demonstrated so that farmers can study and adopt the technologies on their own farm. Fruit orchards include Mango, Grapes, Sapota, Guava, Coconut, Aonla, Cashew, Litchi, Custard apple, Avocado, etc. Borders of the farm are covered with alternate plantation of Jackfruit and Coconut.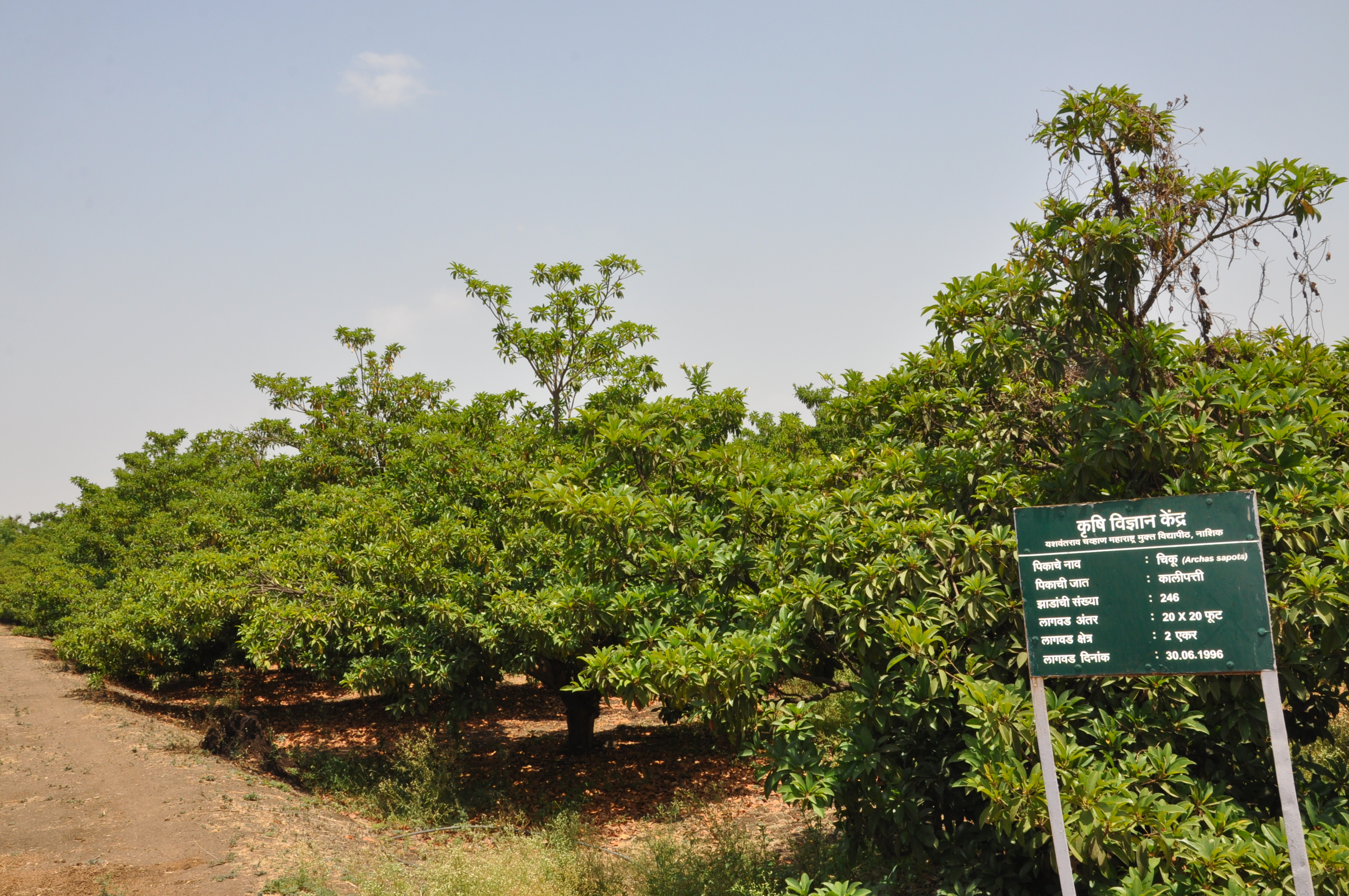 Physical Facility-Guest House
The KVK has the farmers guest house named Godawari. This guest house is having capacity of 40 farmesrs.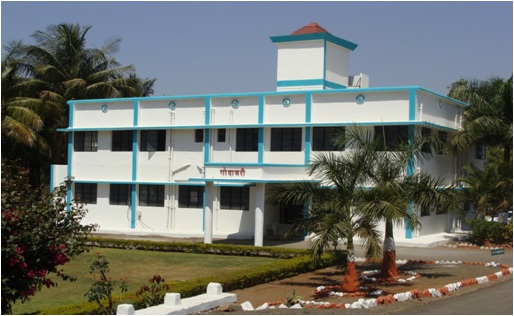 Polyouse
Precision farming Poly-house farming is an alternative new technique in agriculture, gaining foothold in Nashik. Roses, Gerbera, Carnation and Capsicum have been great success in the poly-houses in Nashik. Considering growing demand of technical know-how and skills in this sector, Kendra has stated commercial production of Gerbera, Roses and Carnation and imparting vocational trainings on poly- house cultivations. In recent years the Kendra has became technology hub in this sector.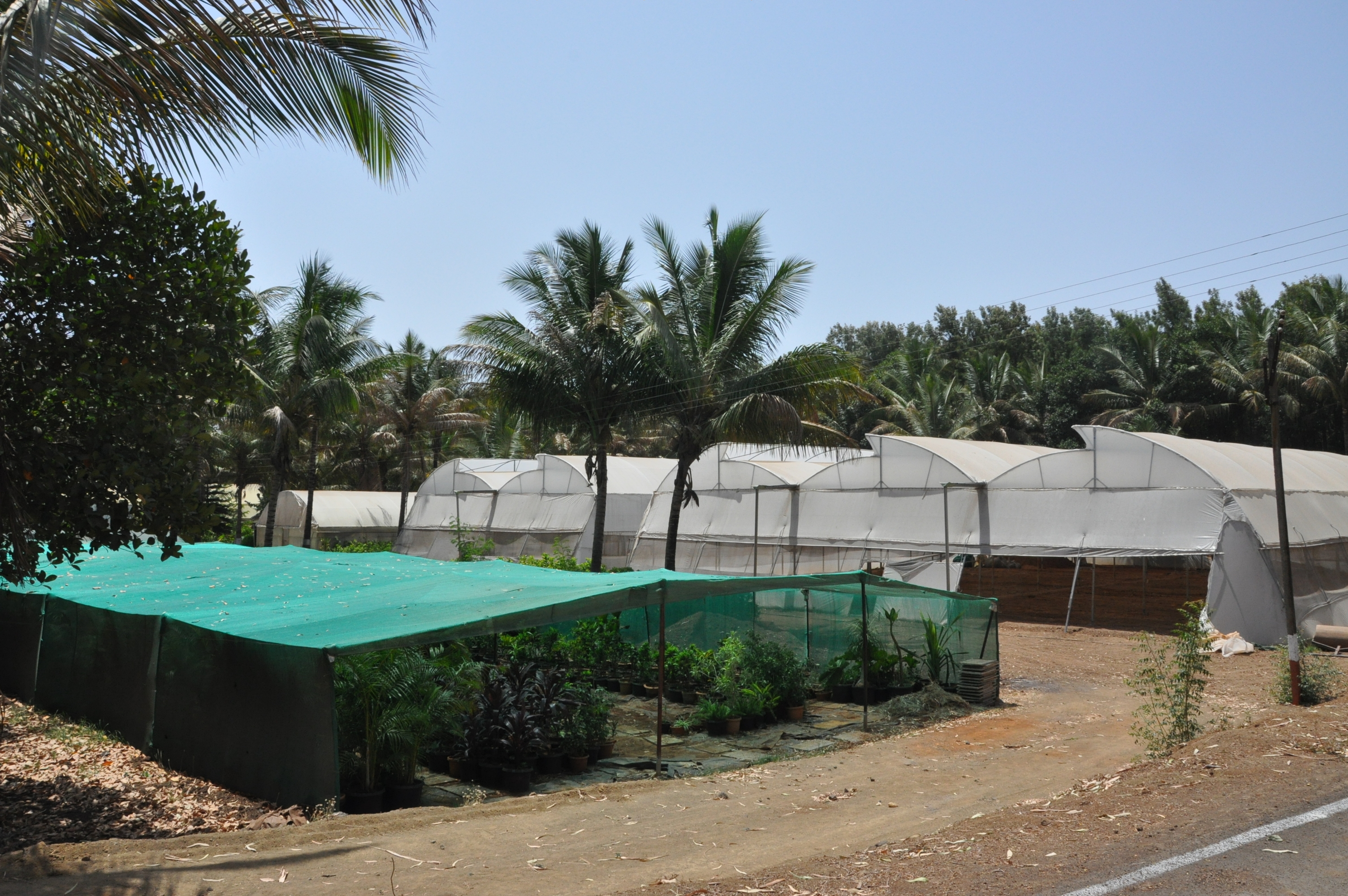 Goat Farm
Goat Rearing Goat rearing is an enterprise which has been practiced by a large section of population in rural areas of Nashik. Goats are among the main meat-producing animal, meat of which is one of the choicest meats and has huge domestic demand. Breed up- gradation is the key need in these areas. Kendra has started goat rearing unit of Osmanabadi breed. Training programmes are being conducted to promote the business. Besides this, pure line boars are provided in the villages for improving the existing breeds. This has created employment to the rural poor besides effectively utilizing unpaid family labour.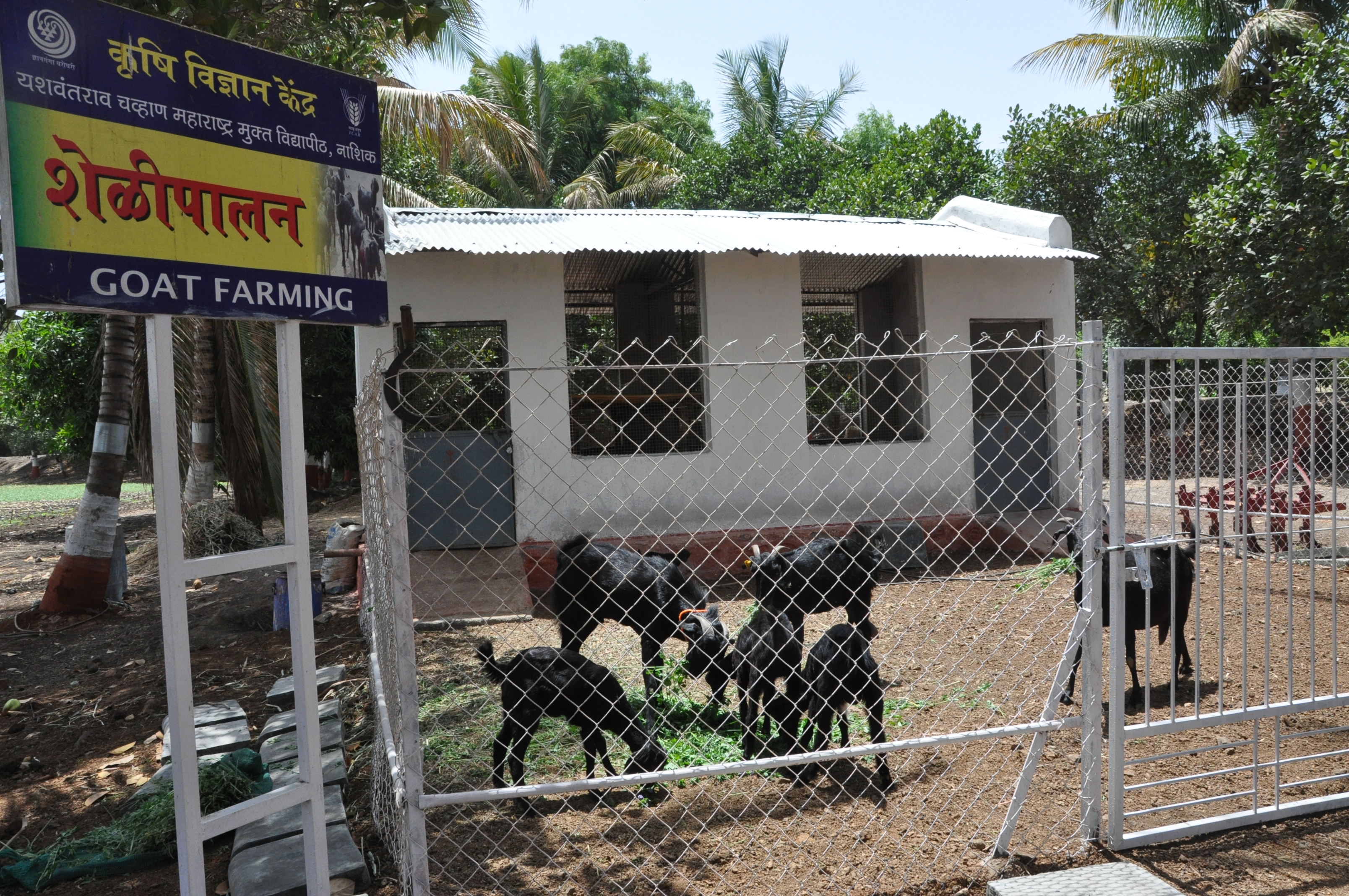 Forestry
Social Accountability Forestry Krishi Vigyan Kendra has its 100 acres horticulture plantation. Protection of horticultural plants from hearse climate has prime importance for better yields. Forest trees are a major factor of environmental conservation and control extremes of heat and cold, rendering the climate more equable. So, Kendra has developed forest on 35 acres of land.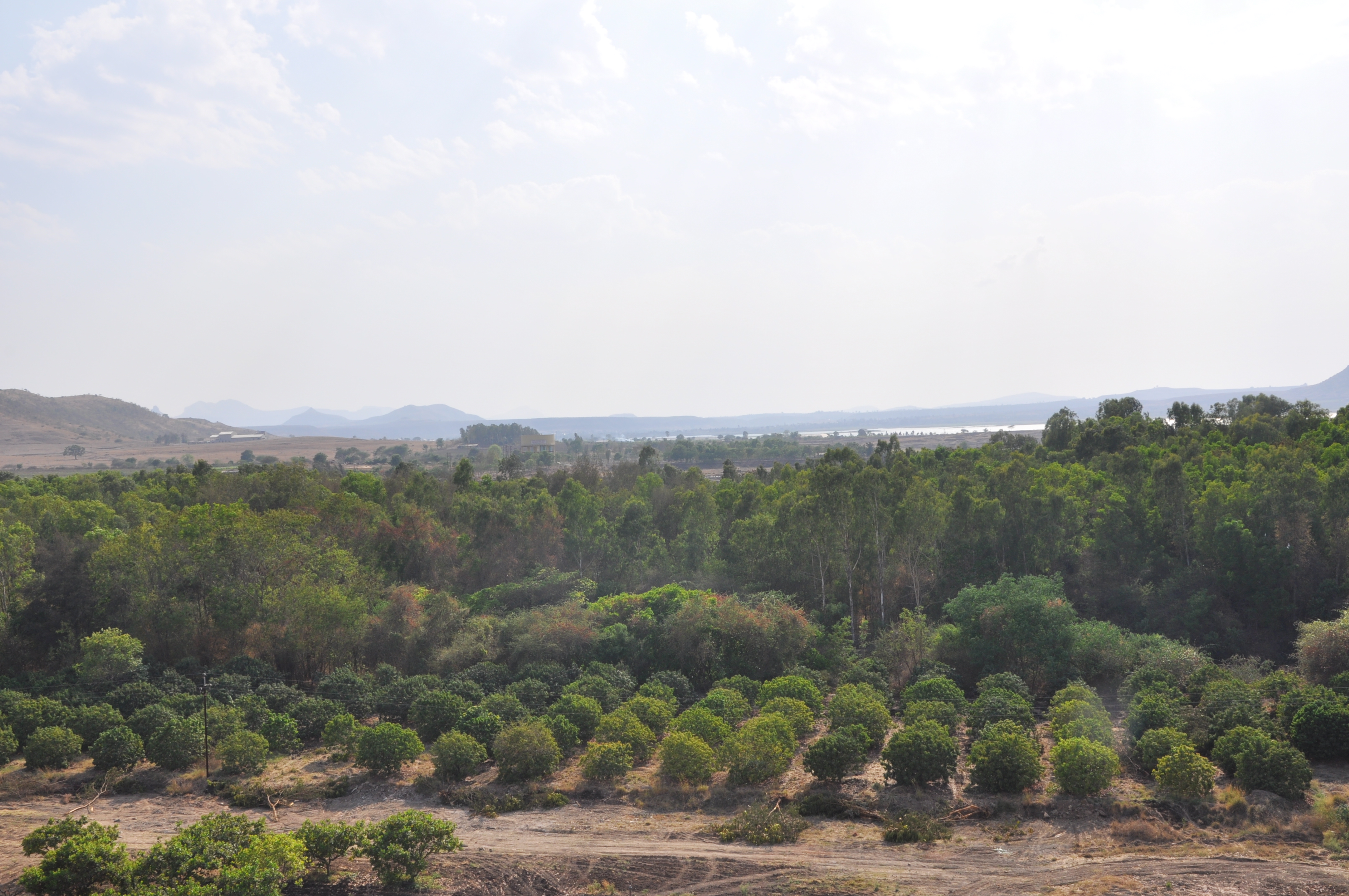 Farm Pnds Development
Farm Pond Development The idea of ground water recharging by harvesting rainwater is gaining importance as expanding agriculture have pushed up the demand for water. Conservation is an important part of meeting agricultural water demand. Kendra has developed two major water reservoirs having capacity of 7 billion litres of water. This is not only providing benefits for the Kendra but also to the farmers having their farms adjoining the campus as water table has been raised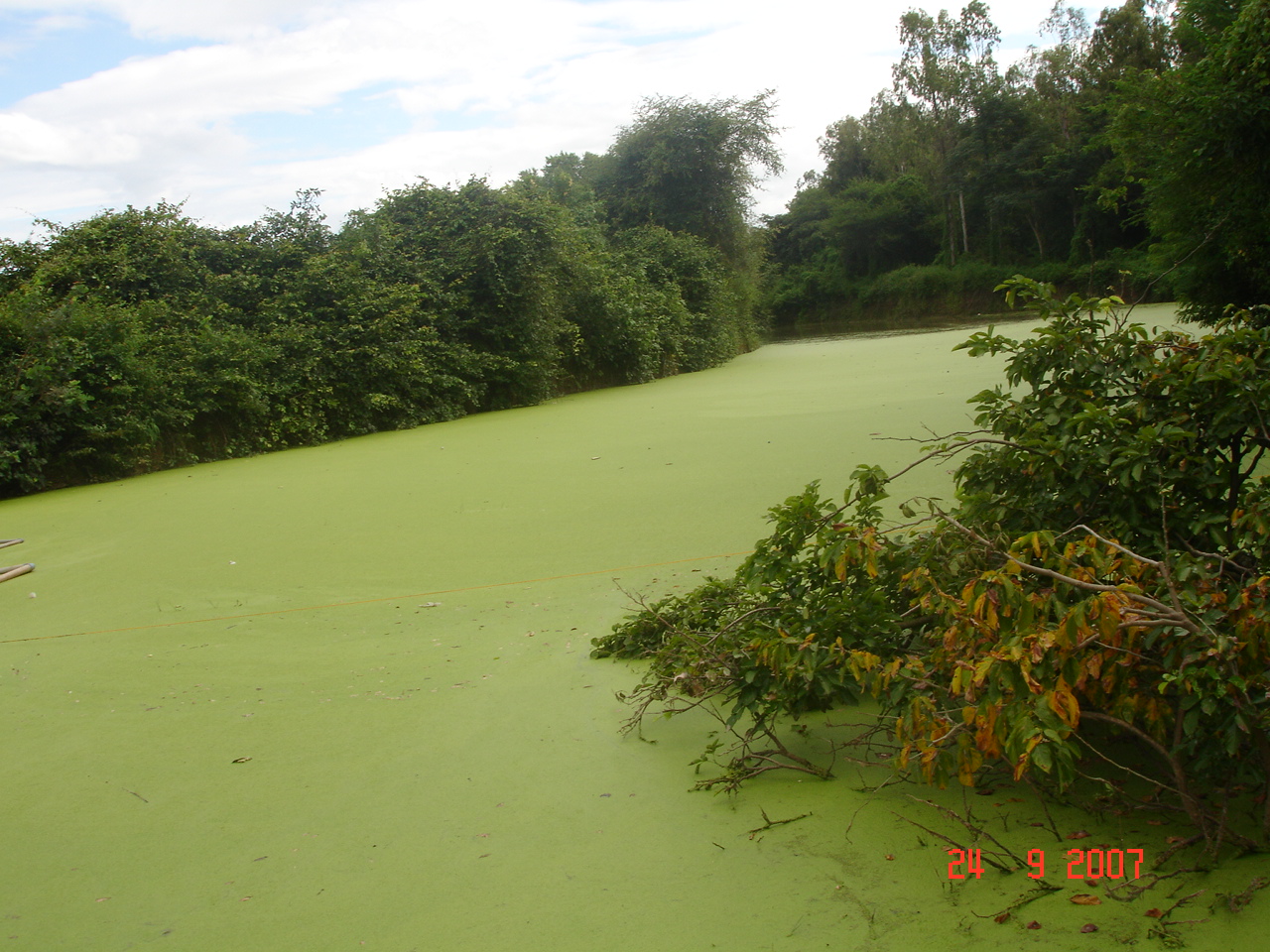 Bio Agents Lab
Bio- agent production Lab It has been observed that broad-spectrum pesticides often kill a higher proportion of predators and parasites than of the pest species they are applied to control. This has resulted in increased cost of production and harmful residues in produce. Kendra has taken initiative and established its own bio- control agent production lab. Trichoderma, verticillium and baveria are being multiplied scientifically.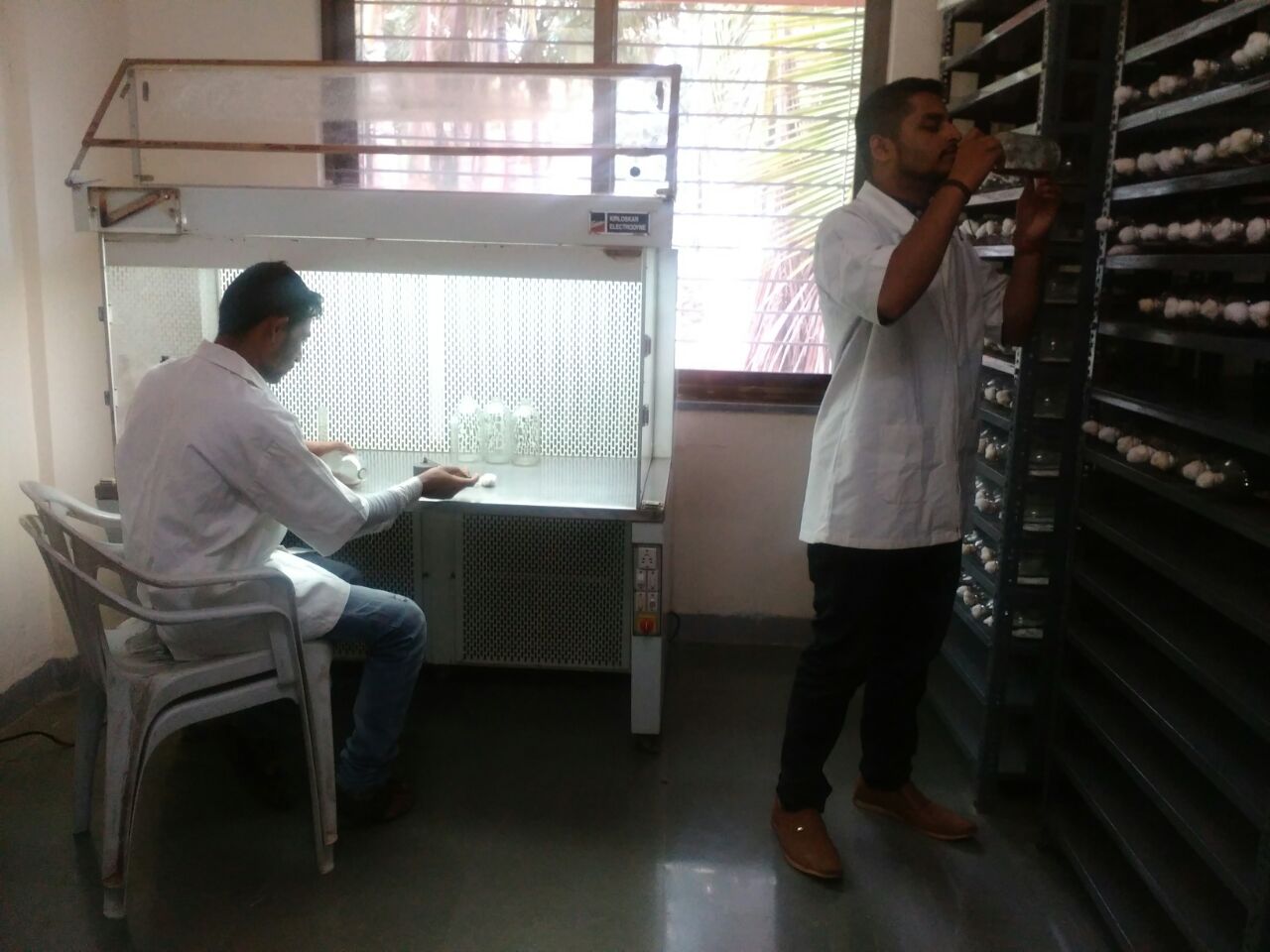 Post Harvest Lab
Post Harvest Technology Lab Nashik is vegetable and fruit bowl of India. Often Gluts in markets are observed resulting in lower prices to fruits and vegetables. Moreover, processing of this surplus may prove self-employment opportunity to SHGs. Kendra conducts training programmes on processing techniques and value addition for the SHGs. Kendra processes Mango, Aonla and Cashew nut into different products being produced on its own farm. This is basically for the cottage type helps to start small home scale unit.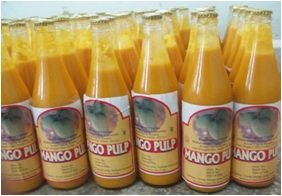 High Density Plantation
High density method of plantation Increasing pressure on land owing to diversion of orchard lands to various other obvious reasons as well as rising energy and land-costs, together with mounting demand for fruits have made it imperative to achieve higher productivity from limited space. Kendra has adopted planting system for high density i.e. a combination of tree arrangement and plant form. Mango, sapota, guava are few examples in which Kendra has intervened in high density planting. Specialized planting
Modern Irrigation System
Modern Irrigation System: Sustainable water management also involves the use of new technologies in irrigation, such as automated supply systems. KVK has installed these automated systems on its 100 acres horticulture plantation. It has drastically minimized the water requirement and also reduced the operation cost of the irrigation. Drip, In-line drip, sprinkler forms of micro- irrigation has been adopted as per its suitability to crops. Moreover, these systems are at the farmers display to change the mindset among them for adoption.
Horticulture Nursery
Horticultural Nursery: Availability of quality planting material is a prerequisite to the success of horticulture development initiatives. With this view, KVK has established a horticultural nursery at its farm. The grafts of Mango, Guava, Sapota, Litchi and seedlings of Drumstick are prepared for supply to the farmers. The capacity of 1 lakh grafts/ seedlings, hi- tech protective structures and improved cultivar mother plant blocks are some of the highlights of our nursery.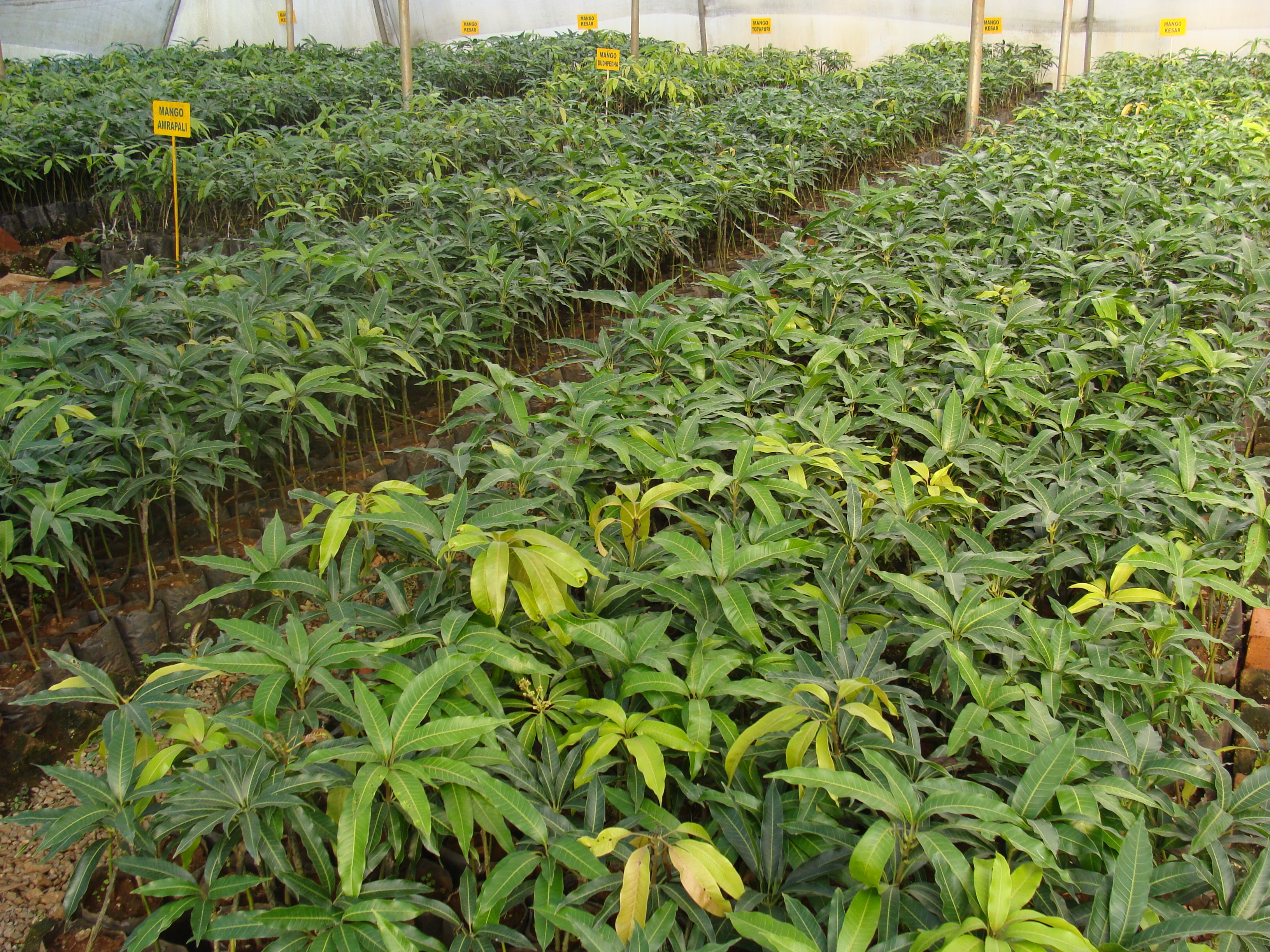 KVK Activities at a Glance
KVK activities at glance.